xkcd on Internet Privacy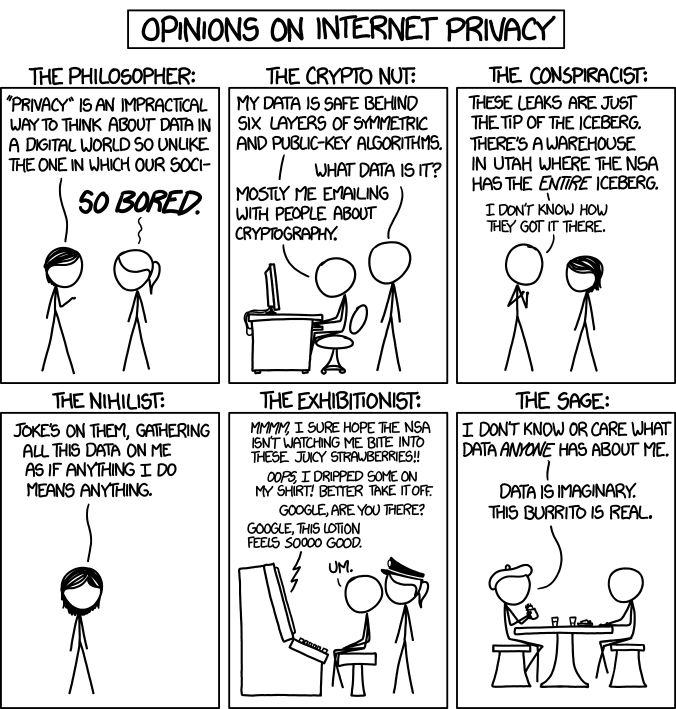 A big thanks to James O. in Portland for introducing me to xkcd.
The last few years have been fascinating  vis-a-vis our conception of what constitutes "private".  For a more meaty take on this issue, check out  "When Privacy Jumped the Shark," by Frank Rich in New York Magazine's June 2013 issue.